Podcast: Play in new window | Download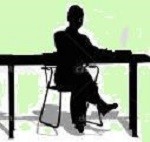 (17:33) Yes, we're going a bit out of order here, but it's all good. The Exalted Big Dipper will have his day and special guest and old pal Keith Heltsley (of the Retro Radio Podcast) is here to give us his opinions.
This episode starts out without an introduction and goes right into "Vic and Sade"; the opinions are all back-loaded…
Examine this episode more closely: 41-05-12 Exalted Big Dipper Day
"Vic and Sade" was written by Paul Rhymer.
A big THANK YOU to Internet audio pioneer Frank Edward Nora and ONSUG for hosting the VIC AND SADECAST.
This work is licensed under a Creative Commons Attribution-NonCommercial-NoDerivs 3.0 United States License.