Podcast: Play in new window | Download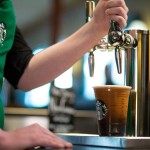 53:16 – An old cassette tape consisting of music demos and rehearsals and improvised tunes featuring my high school/college friend Jay, myself, and whoever else happened to be around. I do not play any instruments on this recording, nor would I have had any business doing so. A few of the songs (marked with a *) contain lyrics I wrote. Recorded 1997-1999.
License for this track: Creative Commons Attribution-NonCommercial-NoDerivs 3.0 Unported License (creativecommons.org/licenses/by-nc-nd/3.0/). Attribution: by Shambles Constant, Falling Cow Productions – more info at onsug.com
Released December 2017 on The Overnightscape Underground (onsug.com), an Internet talk radio channel focusing on a freeform monologue style, with diverse and fascinating hosts.
Opus 21
Embers Dance (version 1)*
Hiding From A Sorrow (version 3)*
improvised guitar instrumental
Dragon's Claw (keyboard – partial)
Hiding From A Sorrow (keyboard – partial 1)*
Everything Under The Sun (Extreme cover) (keyboard – partial)
Dragon's Claw (keyboard)
Hiding From A Sorrow (keyboard – partial 2)
Stephanie's Song*
Embers Dance (version 2)*
Elizabeth
Quinn plays Chariots of Fire on keyboard
Steaming Cappuccino*