Podcast: Play in new window | Download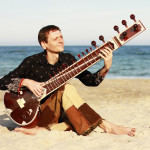 34:48 – I meant 2018 not 2017, still in a good mood, Elephant Stone, Blaze Pizza, pull up to the speaker, remembered the name of the Mexican restaurant, cell phone overuse, parking space search. Recorded 1/10/18. RFS 172.
Lum and Abner: Abner Thinks Lum Is Mad At Him (4/22/35)*
Can't You Feel My Heartbeat (Oval-Teen, Attribution-Noncommercial-Share Alike 2.0)
*Note: There are about six episodes missing from the arsenal of surviving Lum and Abner shows that would have aired just prior to this one. You will find that the story has jumped forward in time and the gap means that we have missed some of the events. Not to worry: reliable narrator Carlton Brickert will fill you in on at least part of what happened in the meantime.
Theme music: Rushed Funk (Adhesion, Attribution 2.5)
License for this track: Creative Commons Attribution-NonCommercial-NoDerivs 3.0 Unported License (creativecommons.org/licenses/by-nc-nd/3.0/). Attribution: by Shambles Constant, Falling Cow Productions – more info at onsug.com
Released January 2018 on The Overnightscape Underground (onsug.com), an Internet talk radio channel focusing on a freeform monologue style, with diverse and fascinating hosts.