Podcast: Play in new window | Download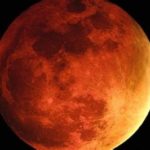 43:14 – Sloop John B (DJ Arvy aka TriACE, public domain) with vocals by Shambles Constant, the Moon and all that, Jaycob's Ladder cassette, 43 years old, searching for blood moon show art, Star Trek: The Next Generation, opening my birthday presents, sixth grade orchestra concert. Recorded 1/31/18. RFS 178.
Lum and Abner: Lum Will Start His Own Chain Letter (5/8/35)
I'm Your Moon (Jonathan Coulton, Attribution NC 3.0)
Theme music: Rushed Funk (Adhesion, Attribution 2.5)
License for this track: Creative Commons Attribution-NonCommercial-NoDerivs 3.0 Unported License (creativecommons.org/licenses/by-nc-nd/3.0/). Attribution: by Shambles Constant, Falling Cow Productions – more info at onsug.com
Released January 2018 on The Overnightscape Underground (onsug.com), an Internet talk radio channel focusing on a freeform monologue style, with diverse and fascinating hosts.