Podcast: Play in new window | Download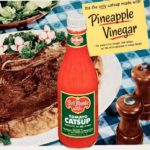 36:15 – Rocky Jordan & Chandu the Magician, Richard Aurandt, A Man Named Jordan, Cafe Tambourine, from Istanbul to Cairo, Rocky the Iraqi, Casablanca, Rocky's vs. Rick's, Humphrey Bogart, Jack Moyles, Peter Lorre, Ali vs. Ollie, Jay Novello, Sam Sabaaya, Paul Frees, Boris Badenov, Marian Jordan, Freeman Gosden, Norris Goff, Chris the bartender, George Raft, High Sierra, Maltese Falcon, Larry Thor, Danny Clover, Broadway is My Beat, Dragnet, Joe Friday, Morton Fine & David Friedkin, I Spy, Bill Cosby, Sheldon Leonard, It's a Wonderful Life, Make Room for Daddy, Andy Griffith, Gomer Pyle, Alexander Courage, Rogers & Hart's Manhattan, Del Monte, pineapple vinegar, catsup vs. ketchup, Frank Chandler, The Shadow, Robert Regent, the evil Roxor, Dorothy Regent, Bob & Betty, Princess Nadji, the Yogi, Gayne Whitman, White King, pre-code movies, Edmund Lowe, Bela Lugosi, Return of Chandu, alcoholic batman, Assyrian money changer, Tom Collins.
Music and Musings from Dave in Kentucky.
License for this track: Creative Commons Attribution-NonCommercial-NoDerivs 3.0 Unported License (creativecommons.org/licenses/by-nc-nd/3.0/). Attribution: by Dave in Kentucky
Released May 2018 on The Overnightscape Underground (onsug.com), an Internet talk radio channel focusing on a free-form monologue style, with diverse and clever hosts presenting unique programs, historic archival material, and nocturnal audio.