Podcast: Play in new window | Download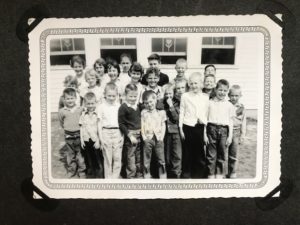 1:01:34 - The closet excavation continues, with the latest find being an old photo album containing the school picture shown in the show art. Dave in Kentucky conducts this one-hour seminar on the academia of yesteryear. Are you smarter than a second grader? Is pi round or square? Who was hotter, Fran Allison or Shari Lewis? Inquiring minds want to know! Take your seat beside Little Jackie Benny and have a heaping helping of pi doled out to you by Quizmaster Dave. There's the bell; class is now in session!
This show is licensed under a Creative Commons Attribution-NonCommercial-NoDerivs 3.0 Unported License. Attribution: by Dave in Kentucky – more info at onsug.com.
Released January 2019 on The Overnightscape Underground (onsug.com), an Internet talk radio channel.