Podcast: Play in new window | Download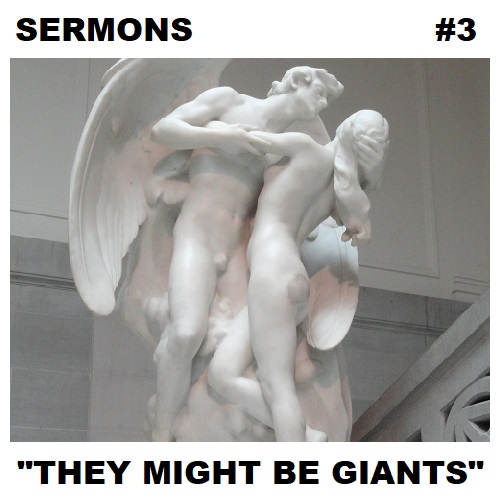 29:30 – Dave in Kentucky expounds and expands upon the first four verses of Genesis 6, when the "sons of God" mated with the "daughters of men" and produced giant offspring. The Ethiopic Book of Enoch (aka First Enoch) provides the full story, which is begun here and will be continued (and possibly concluded) in the next episode.
Show art: The Sons of God Saw the Daughters of Men, That They Were Fair (modeled by 1918, carved 1923) sculpted by Daniel Chester French (1850-1931), Public Domain. Photograph: Creative Commons CC0 1.0 Public Domain Dedication.
This show is licensed under a Creative Commons Attribution-NonCommercial-NoDerivs 3.0 Unported License. Attribution: by Dave in Kentucky – more info at onsug.com and sermons.blog.
This episode, along with all other episodes of SERMONS, is also available at sermons.blog.