Podcast: Play in new window | Download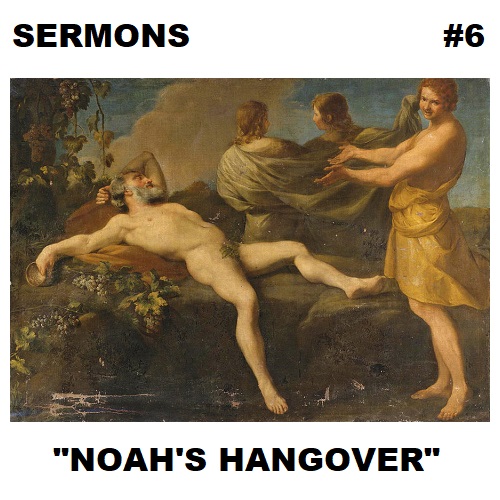 30:30 – What happens the morning after the big barbecue bash Noah threw for the Yahweh Elohim, when he discovers that he has passed out drunk without a stitch of clothes on and become an object of ridicule as a result? Spoiler alert: Family ties are stretched well past the breaking point. Also, what was the Tower of Babel, and what method was used to confuse the language of its builders? Dave in Kentucky has the answers, or thinks he does anyway.
Show art: The Drunkenness of Noah attributed to Andrea Sacchi (1599-1661), Public Domain.
This show is licensed under a Creative Commons Attribution-NonCommercial-NoDerivs 3.0 Unported License. Attribution: by Dave in Kentucky – more info at onsug.com and sermons.blog.
This episode, along with all other episodes of SERMONS, is also available at sermons.blog.