Podcast: Play in new window | Download
Fusebox 221 "House For Sale"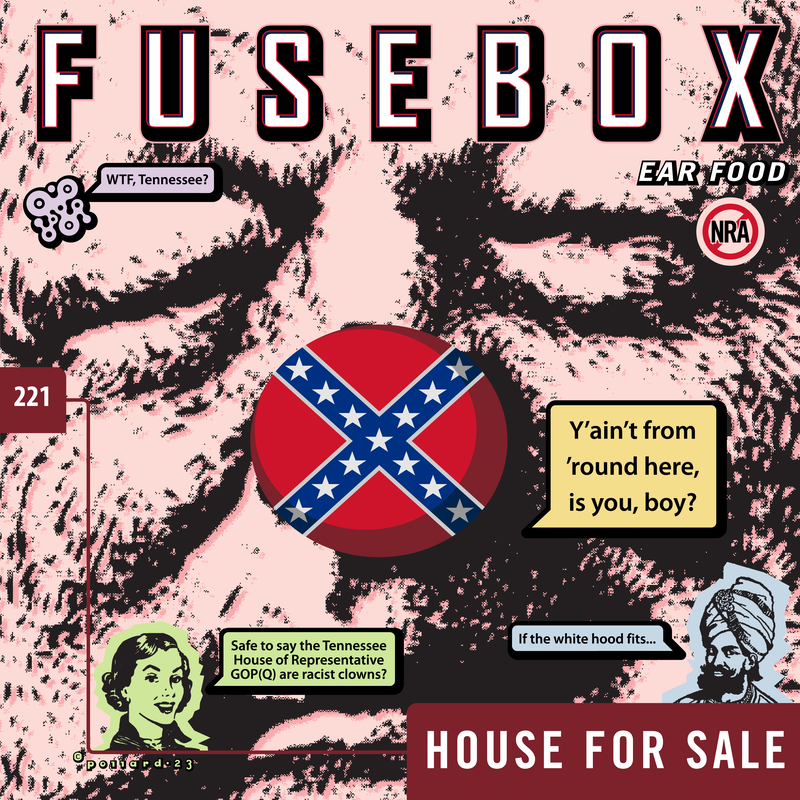 27:02 – PRE ROLL: Chief Justice Warren Berger On The 2nd Amendment, A Spinet Type Foreclosure, A Confederate Statues Retribution? Governor Ron The Sand Slug's Cat Fight With The Big Mouse, Fusebox ID Liner, "Hearts And Prayers" Riley Pusford's Blood n Guts Gunshot and Well Regulated Militia Emporium, A (Tennessee)House On Fire, Uncle Milt's Fun Facts, Show Close.
Fireproof thanks to our contributors to this edition of the show; Regina Carol, Scott Campbell, Sam A.Mowry, and Jeff Pollard .
And remember to visit the Fusebox Store for updates, thoughts, comments, fears, regrets, and genuine Fusebox Swag: TheFuseboxShow.com
Follow us on INSTAGRAM
Visit the Fusebox YouTube Channel too!
Hear us on the radio!
KXRW / KXRY First Wednesday of the month at 12:30 PT Now Also Heard Sundays at 11:30!
KMWV Sundays at 6:30 PM
Fusebox is produced by Marc Rose, Milt Kanes, Jeff Pollard, and Regina Carol,
Music and Post Production by Marc Rose, and Fuse.
Fusebox cover art by POLLARDdesign.
Attribution by Marc Rose.
This work is licensed under a Creative Commons Attribution-Non-Commercial-NoDerivs 3.0 United States License.
Released April 19th, 2023
©2023 Fusebox. All rights reserved (except those granted by the Creative Commons license)