Podcast: Play in new window | Download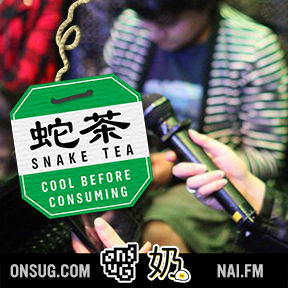 Scatterbrained, with singing. (English Edition)

1:10:13 – This week's topics: volunteer work for SMASH!, what Frank said on The Overnightscape, Polly Pockets, Black Star Pastry, Red Rooster and Tech2Go at Sydney Domestic Airport, Audio Technica JUICY earphones, looking Japanese, Koreans react to Anaconda, Asians and the cold (and the hot), telling Asians apart, Henry Chow parody of Toxic (Brittney Spears), television, Little Grey Rabbit, terrible singing (Scarborough Fair, Greensleeves, Edelweiss, Please Kind Sir, May It Be, Amadeus, Love You [by The Free Design (1970), from Drumstick advertisement (2007)]).
Recorded in Sydney, Australia on July 26, 2015. Licenced under: Creative Commons Attribution 4.0 International. Attribution: Clara Tse. Terrible singing: Clara Tse.
Released in July 2015 on The Overnightscape Underground, an Internet talk radio channel focusing on a freeform monologue style, with diverse and fascinating hosts, and Nai Wong Bao Network, an independent network focusing on Asia Pacific matters.
Thanks for listening to this podcast. (´∀`) Chinese version is here!