Podcast: Play in new window | Download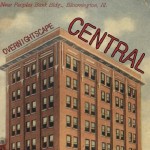 (2:45:16) A family of podcasters and monologists gang up to honor Shambles Constant! Bonus: Five brand new, fun, Hometownville skits starring Shambles!
Intro (w/ special guest Musca Domestica) .. Chad Bowers .. Dustin Hoffman .. Hometownville Special Scene 01 .. Ruben Schade (Rubenerd) .. Jimmy Fallon .. Hometownville Special Scene 02 .. Frank Edward Nora* … Hometownville Special Scene 03 .. a _fun_ Week in Review .. PQ Ribber .. Mike Boody .. Hometownville Special Scene 04 .. Ringo Starr .. Shambles Constant .. show end .. Hometownville Special Scene 05 .. MESSAGE IN A BOTTLE (Sam Westphalen) (written by: Sting) [YouTube]
You're all invited to be a part of next week's show; you can tell us all what's on your mind about the following topic:
Things Have Changed
Please have your contributions sent to Jimbo by 🕖 7 pm EDT, May 8, 2017. If you know Jimbo's email address, send your contribution there. Otherwise, send your contributions to onsugcentral@gmail.com…
Special BIG thanks to Milt "Tum-Tum" Kanes for a wonderful job of acting. And Marc "What's This Intercom Thing For?" Rose for handling the dials (wink wink) and for the free studio time. You guys are awesome!
Theme Music: Volca Keys / AIRA TB-3 / Pocket Operators – by Matt Greer (edit)
*List of clips that Frank Edward Nora played
All these Hometownville skits were done in secret (April 28- May 1, 2017) without anyone other than the creator knowing. Bwhahahaha!
Attribution by Jimbo. Guests appear courtesy of themselves.
This work is licensed under a Creative Commons Attribution-NonCommercial-NoDerivs 3.0 United States License.
Released April 2017 on The Overnightscape Underground (onsug.com), an Internet talk radio channel focusing on a free-form monologue style, with diverse and very clever hosts presenting unique programs, historic archival material, and nocturnal audio.

"And his leg!" – Tupp, Episode 2, Hometownville