Podcast: Play in new window | Download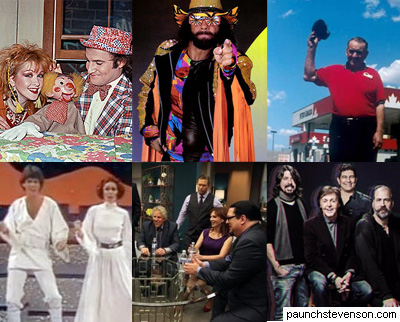 1:11:56 – In this episode:
In this episode:
guest starring on the Digital Press Podcast,
happy 10th anniversary to the Overnightscape starring Frank Nora,
celebrity deaths (Hugo Chavez, Bonnie Franklin),
petition for Day of Rememberance for Macho Man Randy Savage,
used DVD's bought from an fye store,
The Rise and Fall of WCW, Beach Boys Good Timin', The Best of Uncle Floyd,
UHF Uncle Floyd 70′s popularity,
television programs that no longer exist due to not being recorded,
1995 Letterman Show segment featuring Canadian gas station attendant Dick Assman,
Dick Assman arm wrestles Bret the Hitman Hart (Video),
Cancelation of Star Wars Clone Wars and Detours CGI toons,
Mark Hamill too out of shape?,
Donny and Marie Osmond Star Wars special, with Red Foxx, Paul Lynde, and Kris Kristofferson,
Celebrity Apprentice All-Stars, with Gary Buseyisms and Penn Jillette's magic fails,
Veronica Mars movie kickstarter,
why not have a Get A Life movie or Transformers The Movie 2 kickstarter?,
eBay blocks sending of email addresses on their messaging system,
Paul McCartney Sound City Players "Cut Me Some Slack" (Video),
Hansel and Gretel Witch Hunters (2013),
Lone Ranger (2013) starring Johnny Depp,
and the ever shifting origin city for My Chemical Romance.
License: Creative Commons Attribution-NonCommercial-NoDerivs 3.0 Unported License (creativecommons.org/licenses/by-nc-nd/3.0/). Attribution: by Rob and Greg – more info at paunchstevenson.com
Released April 2013 on The Overnightscape Underground (onsug.com), an Internet talk radio channel focusing on a freeform monologue style, with diverse and fascinating hosts.