Podcast: Play in new window | Download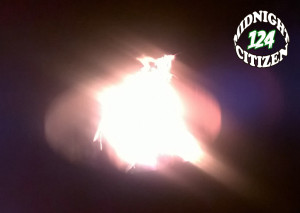 58:20 –Â Join Mike in the studio on a Saturday night, talking all about summer camp. Topics include: the forced fun; being taken away from your comfort zone and having to put on your "SCOUT FACE" for all the other campers; oh! the humidity; mess halls and gross canvas tents; swim buddies; arts n' crafts; hatching a plan to stowaway in the mini-van on parents' night; snakes in the toilets, and; much more!
Music for this episode is from the New Midnight Cassette System by Frank Edward Nora.
Read Vince's blog Summer Camp '85.
This work is licensed under a Creative Commons Attribution-Noncommercial-Share Alike United States License. Attribution by Mike Boody. Released April 2015, on The Overnightscape Underground (onsug.com) and The Midnight Citizen.