Podcast: Play in new window | Download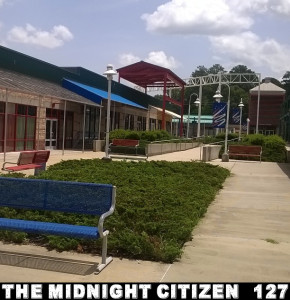 1:42:18 –Â Join Mike in the studio late at night. Topics include: memories of the VisionLand amusement park in Bessemer, AL and the dead shopping center Watermark Place next door; Amanda Peterson, teenage star of the 1980s, dead at 43 and remembering her claim to fame in "Can't Buy Me Love" (1987); Harper Lee and "Go Set a Watchman"; movie review of "The Nightmare" (2015); shadow people; "Cloak Man" dream review from when I was six; how to get a free oil change at Pep Boys, and; much more!
Music for this episode is from the New Midnight Cassette System by Frank Edward Nora (Creative Commons License 1.0 Universal).