Podcast: Play in new window | Download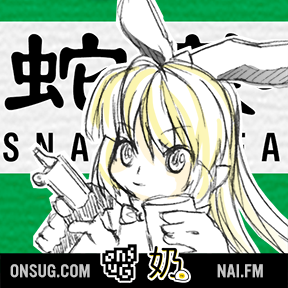 Hoihoi-san endorsed. (English Edition)

1:19:48 – This week's topics: the need for perfectionism, introversion draining vs getting used to talking, plastic model construction, Ichigeki Sacchu! Hoihoi-san, masculine/feminine name impressions, Bing Lee on Chinese radio, radio stations in Australia, irritating songs, radio dramas and Cold Case, how The Borderline (警界線) irks me, JStarsVS+ and Zoom from the Need for Speed soundtrack and other music, the Confederate Flag, Glitch, misuse of Cantonese, Hong Kong style milk tea.
Recorded in Sydney, Australia on July 19, 2015. Licenced under: Creative Commons Attribution-ShareAlike 4.0 International. Attribution: Clara Tse. Terrible singing & HoiHoi-san Illustration: Clara Tse.
Released in July 2015 on The Overnightscape Underground, an Internet talk radio channel focusing on a freeform monologue style, with diverse and fascinating hosts, and Nai Wong Bao Network, an independent network focusing on Asia Pacific matters.
Thanks for listening to this podcast. (´∀`) Apologies for audio quality. The Cantonese-Chinese version of this podcast is unavailable at this time.