Podcast: Play in new window | Download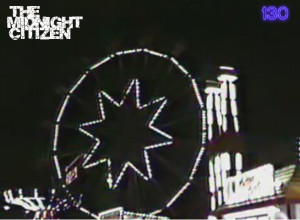 1:30:06 –Â Join Mike in the studio late at night. Topics include: an audio journey through the proposed Midnight Realm Amusement and Experiential Theme Park in Muscle Shoals, AL; Walt Disney and his grand designs, camera presence; Michael Eisner; sad celebrity deaths — Max Fleisher artists and amusement park conceptual designer Vincent "Val" Valentine and wrestler, actor "Rowdy" Roddy Piper; TV review — "The Jinx" (2015); Movie review — "Lost Soul: the Doomed Journey of Richard Stanley's 'Island of Dr. Moreau" (2014); Birmingham YA author John Green; the "Magical Pixie Girl" trope, and; much more!
Music for this episode is from the New Midnight Cassette System by Frank Edward Nora (Creative Commons License 1.0 Universal).