Podcast: Play in new window | Download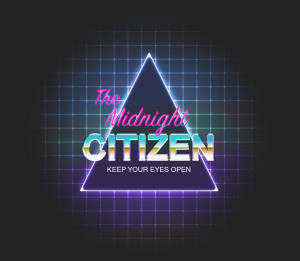 1:59:56 –Â Join Mike in the studio late at night. Topics include: new mouth habits, dentist catastrophe and preventing oral hazards; my history with money, from wanting to build a money pool in my closet like Scrooge McDuck on "DuckTales" and my first and only time shoplifting from a Food Lion to taking any job just to finance my weekends; book review — "Easy Riders, Raging Bulls" by Peter Biskind; the "New Hollywood" movement of the 70s; wild coincidences and the cosmic unconsciousness; making fun of the past as I watch "The Kids' Guide to the Internet" (1997) on YouTube; Bryant Gumble's smug reaction to "e-mail" on The Today Show in 1994; Bill Bryson's "A Walk in the Woods" movie coming to theaters in a couple weeks; man's awkward relationship with the Wild, and; much more!
Cover art by Josh Davenport. Check out his web comic at RGBROS.com!
 Music for this episode is from the New Midnight Cassette System by Frank Edward Nora (Creative Commons License 1.0 Universal). This work is licensed under a Creative Commons Attribution Non-commercial-Share Alike US License. Attribution by Mike Boody. Released August 2015 on
The Midnight Citizen
and
The Overnightscape Underground
.