Podcast: Play in new window | Download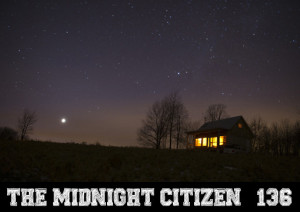 1:37:07 –Â Join Mike in the studio late at night. Topics include: strange response I got when knocking on a Starbucks bathroom door; movie review — "In a World" (2013); getting fat and breaking the sedentary lifestyle; I "sweat to the oldies" in the studio and attempt to lift free weights"; my mic stand loses balances as it was previously being weighed down by the free weights; the coffee habits of a working stiff; gym rackets; more "Friday the 13th" marathon excerpts with friends Jason and Adam;Â zeitgeist — what is it?; breaking down certain cultural trends; review of new PBS doc on Walt Disney; Disney World in the 90s and the gay paranoia of right-wing evangelicals I knew back then; local beer is overtaking corporate beer and shutting down its factories; strange comment I got on the last show; "Too Close for Comfort" and a possible upcoming interview with its star Deborah Van Valkenburgh, and much more!
Music for this episode is from the New Midnight Cassette System by Frank Edward Nora (Creative Commons License 1.0 Universal). This work is licensed under a Creative Commons Attribution Non-commercial-Share Alike US License. Attribution by Mike Boody. Released September 2015 on
The Midnight Citizen
and
The Overnightscape Underground
.