Podcast: Play in new window | Download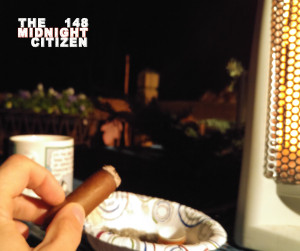 1:32:41 — Join Mike on the back porch late at night. Topics include: remembering the after-hours lives of Starbucks baristas I once worked with; having a cigar and coffee and thinking about getting married this week; "'Not too late to say No!", and other cliches people say to you before you get married; anticipating "Star Wars"; movie review — "Krampus" (2015); how Christmas can be scary, and scary Christmas memories; got an e-mail about auditioning for a reality show like the "Running Man", and; much more!
Recorded 12/17/2015. This work is licensed under a Creative Commons Attribution Non-commercial Share Alike License. Attribution by Mike Boody. Released November 2015 on The Midnight Citizen and The Overnightscape Underground.