Podcast: Play in new window | Download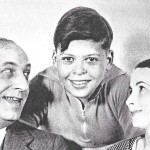 (1:01:39) PQ Ribber and that Jimbo guy let their hair down like Hank Gutstop does and talk turkey with you, the avid, rabid, "Vic and Sade" aficionado.
contents
WORKING OUT HANK'S INDEBTEDNESS (1940) .. VIC'S PICTURE TOTALLY MISLABELED (1940) .. MIS' SCOTT GETTING TOO CHUMMY (1940) .. NICER THE GOADER (1940)
"Vic and Sade" was created and written by Paul Rhymer. For all your "Vic and Sade" needs, visit The Crazy World of Vic and Sade.
License for this track: Creative Commons Attribution-Noncommercial-No Derivative Works 3.0 United States (http://creativecommons.org/licenses/by-nc-nd/3.0/us/). Attribution: by Jimbo and PQ Ribber – more info at onsug.com
So sorry about your cat, PQ.