Podcast: Play in new window | Download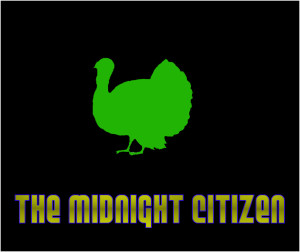 59:57 –Â Join Mike in the studio, where he attempts to shed the Holiday fatigue to churn out a new show. Emphasis on "attempts".
Download on iTunes and Podbean.
Subscribe to The Midnight Citizen and get an exclusive short film…
Detailed show notes: remembering Florence Henderson and that time I saw her at a taping of "Later Today" in 2000; "Oh, my nose!"; accidental Thanksgiving violence; remembering Fidel Castro; cuban cigars; Ku Klux Klan memos to Birmingham residents in wake of recent election; watching an amateur stage production of Stephen King's "Misery"; planning my trip to Disney World next month.
Music for this episode: "Uncredibble Frog River Route" by Lobo Loco; "Night Drive" and "Nasty" by David Szesztay; "Friendship" by Zero V;Â "Union Square" by James Beaudreau.
This work is licensed under a Creative Commons Attribution Non-commercial Share-Alike US License. Attribution by Mike Boody. Released November 2016 on The Midnight Citizen and The Overnightscape Underground.