Podcast: Play in new window | Download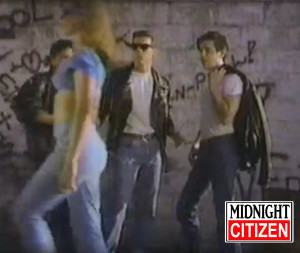 1:38:16 – Join Mike in the studio, where he lets into Bruce Springsteen's working class b.s, and calls in an order for a "Love Sounds of the 60's" cassette collection from TimeLife. Also, some big news about the future of "Creepfest", his long dormant late night monster show.
Download on iTunes and Podbean.
Subscribe to The Midnight Citizen and get an exclusive short film…
Detailed show notes: Bruce Springsteen, "Santa Claus is Comin' to Town", Ben Stiller, are "working class" musicians like Springsteen and Bob Dylan finks?; hipster rebellion restaurants of Birmingham, AL; secret bars and modern Speak-Easy's; wildfires in Gatlinburg, Tennessee; a trip to Wal-Mart; paranoid about recording; looking at board games; "Grand Theft Auto"; "The People vs. O.J."; TimeLife Music collections of the 90's and calling an old number from one of the old infomercials; "Creepfest"…
Check out an episode of "Creepfest" here…
Music for this episode: "Happy Jambo" by Angel Garcia; "Happy Jambo Remix" by Perido_Particular; "Am-Trans" by Poddington Bear.
This work is licensed under a Creative Commons Attribution Non-commercial Share-Alike US License. Attribution by Mike Boody. Released December 2016 on The Midnight Citizen and The Overnightscape Underground.