Podcast: Play in new window | Download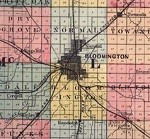 (20:48) The first in a series of short podcasts where Jimbo re-lives hidden "Vic and Sade" stories and clues you in on secrets you can use to enhance your listening pleasure.
introduction .. Mr. Donahue's promotion/demotion/promotion/demotion .. secret for using the archive .. odd seeds and weird stuff for the garden .. the Bullers play 500 (using your imagination) .. a great script
"Vic and Sade" was created and written by Paul Rhymer. For all your "Vic and Sade" needs, visit The Crazy World of Vic and Sade.
License for this track: Creative Commons Attribution-Noncommercial-No Derivative Works 3.0 United States (http://creativecommons.org/licenses/by-nc-nd/3.0/us/). Attribution: by Jimbo – more info at onsug.com