Podcast: Play in new window | Download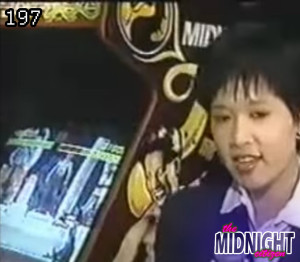 1:20:27 –Â Join Mike in the studio after a heated inauguration day in America. Also, a review of the new "Night Flight" Roku channel.
Download on iTunes and Podbean.
Subscribe to The Midnight Citizen and get an exclusive short film…
Show notes: confusing Instagram handles; inauguration day review;Â John McCain; the sincerity of these protesters; rioting wack jobs; bomb threats at Jewish community centers and temples in Birmingham; Music Break 1*; how I sliced up my arm and went to the ER this week; playing "Jeopardy" with Alexa; a trip to the Video Street Video Store**; "Night Flight" on the USA Network, 1981-89; no good late night programming anymore; Music Break 2**; hearing words but never seeing them ("apoplectic"); "Robocop" and "Twin Peaks" actor Miguel Ferrer is dead; the circus is closing; Attorney General Loretta Lynch ate dinner down my street the other night; "The Hall of Presidents" at Disney World is currently being refurbished.
Check out the Free Music Archive and "Night Flight".
*Music Break: "Balance" by DJ Paternoster; "Game Boy Horror" by the Zombie Dandies; "Construcction Del Maiz" by Kuso.
**Video Street segment: "Teens Talk Television", 1990; "Video Game Controversy" news reports, 1983 and 1993.
Backing music for tonight's episode is the Midnight Cassette System (CCO 1.0 Universal, attribution, non-commercial, share-alike).
This work is licensed under a Creative Commons Attribution Non-commercial Share-Alike US License. Attribution by Mike Boody. Released January 2017 on The Midnight Citizen and The Overnightscape Underground.