Podcast: Play in new window | Download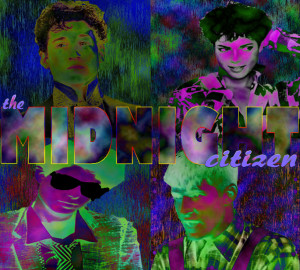 1:30: 20 –Â Join Mike in the studio late at night as he recounts taking part in a 48-hour film-making competition last weekend. Also, a review of the new psych-thriller, "Split".
Download on iTunes and Podbean. Listen on YouTube.
Subscribe to The Midnight Citizen and get an exclusive short film…
Show notes: Swiss Family gentrification; work/life balance; slacking; why I took last week off; recounting the 48-hour "Sidewalk Scramble" film-making weekend with cohorts Vince and Jason; "Evil Dead 2"; Adam Wingard; a history of our production company, Workshed, and how it all started with a mash-up of "Back to the Future" and "Angels in America"; traveling film-making hustlers; Music Break 1*; coming back to the show after a week off is weird; Valentine's Day; review of the new movie "Split"; "Night Flight"; a trip to the Video Street Video Store**; Crispin Glover; Anthony Edwards"; Geek to Chic movies of the 1980's; had déjà  vu while I was awake; had déjà  vu while I was awake; random access memory: "Quincy's: home of the big, fat yeast roll"; saw a ghost girl from the 1990's the other day; Music Break 2*; how to do the perfect Rocky impression; closing in on episode 209.
*Music Breaks: "Through the Looking Glass" by Westy Reflector; "C'est la Vie" by OhBree; "Sonic Maps and Pictographs" by Aglow Hollow; "Keep" by Adrianna Kriel.
**Video Street Video Store: "High School USA" (1983).
Backing music for tonight's episode is the Midnight Cassette System (CCO 1.0 Universal, attribution, non-commercial, share-alike).
This work is licensed under a Creative Commons Attribution Non-commercial Share-Alike US License. Attribution by Mike Boody. Released February 2017 on The Midnight Citizen and The Overnightscape Underground.