Podcast: Play in new window | Download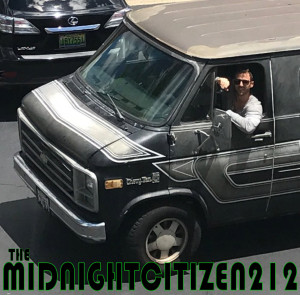 1:34:38 –Â Join Mike in the studio late at night, where he mourns the passing of his good friend Vince…as he moves back to LA, and recalls the last few months of his visit back to his roots in Birmingham. It was all like a beloved TV sitcom that comes back for a limited time…
Download on iTunes and Podbean. Subscribe to The Midnight Citizen and get an exclusive short film…
Show Notes: this week's syncroncities involving Oklahoma City; my failed efforts at home improvement, and admitting failure to a 90-year-old cabinet door catch; saying goodbye to my friend Vince, who is currently on his way back to LA — and excursions in projects including "Creepfest" and "Fred's Oasis", our exploitation horror film we shot in 2004; music break*; Brookstone, my 2007 employer at the Riverchase Galleria, closed; every place I work closes; "Movie Magic" show of the 90's; cool movie special fx with models, pyrotechnics, etc.; "Alien: Covenant"; computers are ruining movies; "Vineland" by Thomas Pynchon; is there a difference between "literature" and genre?; Sherman Oaks Galleria; "Twin Peaks: the Return";
*Music Break:Â "Nature Boy" by Harpo; "Sun and the Moon" by Sun Dogs; "Mirage Dreams" by Breanna Barbara; "Gravel Beach" by Pheasant.
**Video Street Video Store: "Keeping it PG" (circa 1994).
Backing music for tonight's episode is the Midnight Cassette System (CCO 1.0 Universal, attribution, non-commercial, share-alike).
This work is licensed under a Creative Commons Attribution Non-commercial Share-Alike US License. Attribution by Mike Boody. Released May 2017 on The Midnight Citizen and The Overnightscape Underground.