Podcast: Play in new window | Download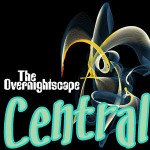 (2:08:21) Smidge Kurdlebaum is here and he brought his guitar! Shambles Constant searches the radio and his memory! And Frank Edward Nora spreads his knowledge! All this and Jimbo brings some cover tunes and has the Week in Review!
Music credits:
Working For The Weekend [edit] (cover by Robert Valdes) [LOVERBOY]
Jenny (867-5309) [edit] (cover by Mike Masse and Jeff Hall) [TOMMY TUTONE]
Tainted Love [edit] (cover by Skamonics) [SOFT CELL]
King of Pain [edit] (cover by Dubai) [THE POLICE]
Major Tom [edit] (cover by Shiny Toy Guns) [PETER SCHILLING]
Walk Like An Egyptian [edit] (cover by Round Mountain Girls) [THE BANGLES]
Mexican Radio [edit] (cover by Authority Zero) [WALL OF VOODOO]
You're all invited to be a part of next week's show; you can tell us all what's on your mind about the following topic:
Collections/Collectables
Please have your contributions sent to Jimbo by 🕖 7 pm EDT, June 19, 2017. If you know Jimbo's e-mail address, send your contribution there. Otherwise, send your contributions to onsugcentral@gmail.com.
Attribution by Jimbo. Guests appear courtesy of themselves.
This work is licensed under a Creative Commons Attribution-NonCommercial-NoDerivs 3.0 United States License.
Released June 2017 on The Overnightscape Underground (onsug.com), an Internet talk radio channel focusing on a free-form monologue style, with diverse and very clever hosts presenting unique programs, historic archival material, and nocturnal audio.