Podcast: Play in new window | Download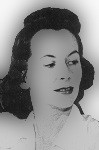 (17:53) Jimbo continues examining the audio episodes from "Vic and Sade" (Series One). This time around, it's all about color-blindness and oblong heads.
Examine this episode more closely: 40-07-23 Sade Shows Razorscum Album
"Vic and Sade" was written by Paul Rhymer.
This work is licensed under a Creative Commons Attribution-NonCommercial-NoDerivs 3.0 United States License.