Podcast: Play in new window | Download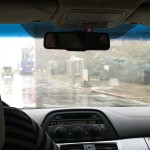 1:26:36 – Weekend recordings, show intros, want to be more optimistic, is it better to be happy or smart?, sexual predators in the news, Total Perspective Vortex, enjoy life from moment to moment, can you change your own personality?, church I attended when I was a child, old rundown house I used to live in, being lazy, being excited, people have a right to their own emotions, movie review: Wonder, changes to local movie theater, over 800 Neil Rogers shows, The Dark Tower and IT, guest appearance by Gizmo the dog, razor battery ran down halfway through a shave, school bus driver yells a lot, first snow, Charles Manson died, three-day work week, The Office episode "Scott's Tots", The Malt Shop, Chicago TARDIS is coming up soon, pointless gossip, The Wonder of You by Duke Ellington, episode title, Happy Thanksgiving. Recorded 11/19/17 and 11/20/17. RFS 152.
License for this track: Creative Commons Attribution-NonCommercial-NoDerivs 3.0 Unported License (creativecommons.org/licenses/by-nc-nd/3.0/). Attribution: by Shambles Constant, Falling Cow Productions – more info at onsug.com
Released November 2017 on The Overnightscape Underground (onsug.com), an Internet talk radio channel focusing on a freeform monologue style, with diverse and fascinating hermits.