Podcast: Play in new window | Download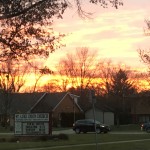 3:04:08 – Aspect Ratio and Oakland Avenue episodes, Seinfeld, working from notes, "are you kind?", Jimbo tribute Central episode, Chad Bowers made me cry, weekday schedule for The Malt Shop?, very first episode of The Vic and Sadecast, windy, have to reschedule shrink appointment again, envying happy-go-lucky people, workload more manageable, feeling more stable, people at Wal*Mart, tomato soup and grilled cheese, adolescence, what if, Roy Moore, don't whistle on the elevator, new router and laptop, Grok, more Seinfeld, Ernie Sabella, multiple plotlines in sitcoms, flipflopping on Malt Shop schedule, goatee, seven shillings and sixpence, gift card, National Lampoon's Christmas Vacation, not in the holiday spirit, Doctor Who Christmas special coming up featuring the First Doctor, the Doctor's grandma should become a companion, takes a lot of energy to be whimsical, Mae Questel, "wait – I'm Shambles!", I don't want to think, don't ever tell your boss you're bored, Sudoku and logic puzzles, high school computer class, I'm not tech-savvy, the stupid help desk, awesome sunset sky, just hit refresh!, ambulances and fire trucks, the big red kettle, setting out to surprise Annie and Jackie, they already left, an O. Henry moment, rescheduled shrink appointment is in February, waiting for an extremely long train to pass, dancing with my girlfriend back in sixth grade, four-square, traffic jam, horizon, keys, managed to get movie ticket for The Last Jedi, my nap was sabotaged by the bunny, blasphemy?, seeing the Star Wars films in the theater, girlfriend in St. Louis back in 2002, Left Behind is horrible, spoiler-free reaction to The Last Jedi, need to see it again, movie previews, Jurassic Park scientists blame it all on "life", I love Mira Sorvino, weekend plans, 43 years old next month, three hours. Recorded 12/13/17 through 12/16/17. RFS 159.
License for this track: Creative Commons Attribution-NonCommercial-NoDerivs 3.0 Unported License (creativecommons.org/licenses/by-nc-nd/3.0/). Attribution: by Shambles Constant, Falling Cow Productions – more info at onsug.com
Released December 2017 on The Overnightscape Underground (onsug.com), an Internet talk radio channel focusing on a freeform monologue style, with diverse and fascinating hosts.