Podcast: Play in new window | Download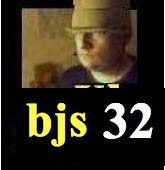 Brian Jude Show 32: The Real Neal – with guest host Neal from Ireland (6/9/10) 29.24 (25:06 / 28.8 MB)
The Overnightscape Underground (onsug.com) – June 2010 – Track 24
——————————
Description from brianjudeshow.blogspot.com:
Sorry that there's not been many updates from me lately, but, well, if you've been listening to my show lately, you'll know why! If not, my friend and guest host Neal from Ireland will explain it all to you! (Thank you, Neal, for covering me!) Neal talks about his "real" speaking voice, his "uniquely nonsensical improvised talk show" Into Your Head, being a cranky old man before his time, stopping uninvited sales calls at the door, gypsies, catering to the illiterate, the inexplicable overuse of the word "is," a scary neighborhood dog, Barack Obama, "The Secret" and positive thinking, cats, crap vs. carp. Neal's help in this endeavor is in return for my covering a recent episode of his show.
SPECIAL ANNOUNCEMENT: I and my wife will be directing and performing in A.R. Gurney's "The Dinning Room" at the Unitarian Universalist Congregation at Montclair, 67 Church Street, Montclair, New Jersey, on Saturday, June 12 at 8pm, Sunday June 13 at 3pm, and Satruday June 19 at 8pm. Suggested donation is $10, no advanced tickets will be sold. Hope you can make it!
Links:
Into Your Head: http://intoyourheadpodcast.com/aaaapodcastblog
The Temporary Almost Daily Breakfast Show – Guest Hosted by Brian Jude!: http://www.intoyourheadpodcast.com/aaaapodcastblog/2010/06/03/301-longer-version-thursdays-breakfast-show-guest-hosted-by-brian-jude-edit-post/
The Unitarian Universalist Congregation at Montclair: http://uumontclair.org
——————————
License for this track: Creative Commons Attribution-Noncommercial-No Derivative Works 3.0 United States (http://creativecommons.org/licenses/by-nc-nd/3.0/us/). Attribution: by Neal from Ireland & Brian Jude – more info at brianjudeshow.blogspot.com
——————————
The Overnightscape Underground is an Internet talk radio channel, focusing on a freeform monologue style, with diverse and fascinating hosts. Created by Frank Nora (frank@theovernightscape.com) in New Jersey, USA.