Podcast: Play in new window | Download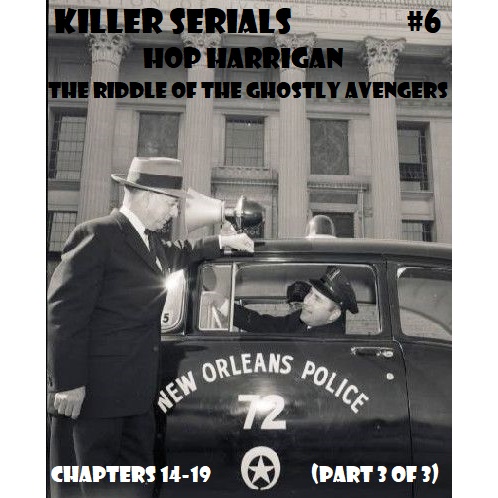 1:54:40 – Dave in Kentucky with the conclusion of Hop Harrigan's Riddle of the Ghostly Avengers, plus Descartes, dualists vs. identity theorists, epiphenomenalism, a priori and a posteriori knowledge, causality, materialism, geocentrism vs. the Copernican theory, scientists who do the bidding of others, high crimes and misdemeanors, narcissism and the Presidency, decorating for Christmas, accents, Booked for Safekeeping, cops then and now, Time's Person of the Year, child abuse, impending disasters, folk tales and their morals, preserving Old-Time Radio, culture shock for seniors, devils known and unknown, looking ahead to 2020, and very little else.
This show is licensed under a Creative Commons Attribution-NonCommercial-NoDerivs 3.0 Unported License. Attribution: by Dave in Kentucky – more info at onsug.com.
Show art: Plainclothesman (Inspector Fry?) chats with uniformed patrolmen in front of the Orleans Parish courthouse.