Podcast: Play in new window | Download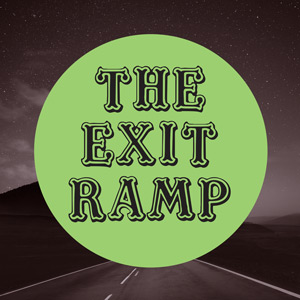 2:33:28 – Bringing together hosts from the vast audio universe of Onsug, The Exit Ramp continues for another amazing group show!
It's a wide ranging discussion covering current events, technology, society, pop culture, and much more! Frank from The Overnightscape is joined by Marc from Fusebox, PQ from Quaquaversal Satellite and Overnightscape Central, Chad from Chadcast, and Rob from The Paunch Stevenson Show, Bob LeMent from Morning Commute, Mike Boody from The Midnight Citizen, Doc Sleaze from his various shows, along with new arrivals Ruben and Clara from Australia (from The Rubenerd Show and Snake Tea Podcast), Dave in Kentucky from his various shows, and Smidge Kurdlebaum from Gunkast.
License for this track: Creative Commons Attribution-NonCommercial-NoDerivs 3.0 Unported License (creativecommons.org/licenses/by-nc-nd/3.0/). Attribution: by Frank Edward Nora & Guests – more info at TheOvernightscape.com