Podcast: Play in new window | Download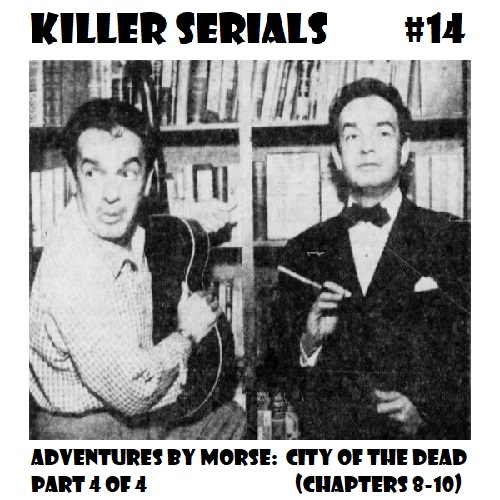 1:33:24 – Dave in Kentucky presents the final three chapters of Carlton E. Morse's The City of the Dead, plus old-time commercial jingles with brand-new voice-overs, Elliott Lewis, The Phil Harris – Alice Faye Show, The Casebook of Gregory Hood, stimulus payments, IRS website, the right to privacy and government surveillance, the key to a happy marriage, going to town on Saturday mornings, DC war comics: Sgt. Rock and Our Fighting Forces, Spiderman, Iron Man, "funny books", supply chain disruptions, food shortages, and more.
This show is licensed under a Creative Commons Attribution-NonCommercial-NoDerivs 3.0 Unported License. Attribution: by Dave in Kentucky – more info at onsug.com.
Show art: the versatile Elliott Lewis ("Mister Radio") doubly-exposed as Frankie Remley (left) and Gregory Hood (right).