Podcast: Play in new window | Download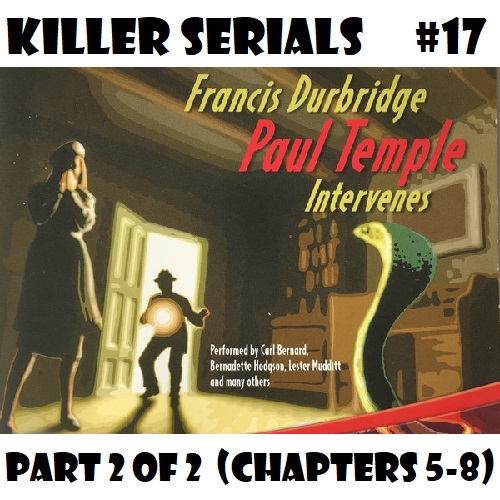 1:18:46 – Dave in Kentucky presents the final four chapters of the 1942 BBC serial Paul Temple Intervenes, starring Carl Bernard as Paul and Bernadette Hodgson as Steve, plus: the nature of language and whether the rules of grammar can or should take precedence over common usage, communication protocols on The X-Files, the manipulation of language for political purposes, the conflation of sex with gender, the cancellation of J.K. Rowling, poisons unknown to modern science and their anecdotal antidotes, and more, all packaged neatly and efficiently into one rip-snorting good time.
This show is licensed under a Creative Commons Attribution-NonCommercial-NoDerivs 3.0 Unported License. Attribution: by Dave in Kentucky – more info at onsug.com.
Show art: another view of a now-familiar incident in Paul Temple Intervenes.