Podcast: Play in new window | Download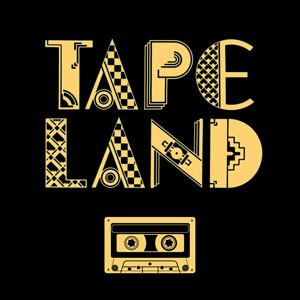 45:30 – Welcome to Tape Land! On each episode, I'll present the audio of a cassette tape or historic material from my personal archives.
Notes: 3:30 PM, Monday, March 18, 2002, walking down Houston Street back towards work, Obliviana Wander Radio, ambient sounds of NYC, Tuesday March 19, 2002, Pier A, Battery Park City, managing my content online, Internet radio, burncasting / wander radio, ambient sounds of NYC, Friday, March 22, 2002, 8:45 AM, going to work, superhero dream, Tuesday, March 26, 2002, 8:50 AM, waiting for the bus, Obliviana Wander Radio details, Port Authority, fully explore the realm of computerized audio entertainment, Bluffcosm, Hull TV, Jean Shepherd, Dragnet, and "weird unintended" ambient recordings of NYC (3/28/02), subway, recorder in pocket, street sounds, elevator, at work, making copies, Spanish Flea, new microphone, Greg the Bunny.
Released 4/7/21
License for this track: Creative Commons Attribution-NonCommercial-NoDerivs 3.0 Unported License (creativecommons.org/licenses/by-nc-nd/3.0/). Attribution: by Frank Edward Nora – more info at onsug.com