Podcast: Play in new window | Download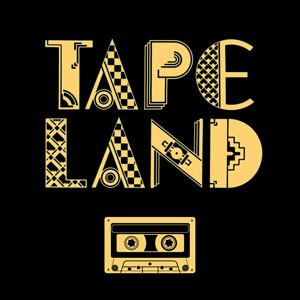 38:34 – Welcome to Tape Land! On each episode, I'll present the audio of a cassette tape or historic material from my personal archives.
Fuzzy Daupner live at Acme Underground (9 Great Jones St, NY, NY) on Tuesday, March 27, 2001. A "sound board" version of this show was released as Tape Land 33, back on 11/25/17. I recorded this version on my tape recorder, like most of the other recordings. It has a different sound, and is also more complete (the first song was missing on the sound board tape).
Setlist: Possible Calhoun, Crazy Plonto, Kids in America/Territorial Pissings, Cup of Joe, Pent Breeze, Sign of the Malls, Monster Now, The Filmography of Ann B. Davis.
Fuzzy Daupner was an obscure New Jersey rock band which, in the brief span of 3 years (1998-2001), created a catalog of 32 amazing songs.
Fuzzy Daupner began in 1998 when Carrie Engdahl (now Carrie Ann Carroll) began collaborating with her sister Denice and Denice's husband Frank on creating songs. Awhile later, they joined forces with Rob DiCaterino (who later went on to co-host The Paunch Stevenson Show) on drums and formed the band Fuzzy Daupner. The final member, Phil Mould (from England) on bass, joined a little later.
They produced two home-recorded, Internet-distributed albums, and played many shows around New Jersey and NYC. But they never got signed and they broke up in November 2001.
Released 4/11/21
License for this track: Creative Commons Attribution-NonCommercial-NoDerivs 3.0 Unported License (creativecommons.org/licenses/by-nc-nd/3.0/). Attribution: by Fuzzy Daupner – more info at onsug.com