Podcast: Play in new window | Download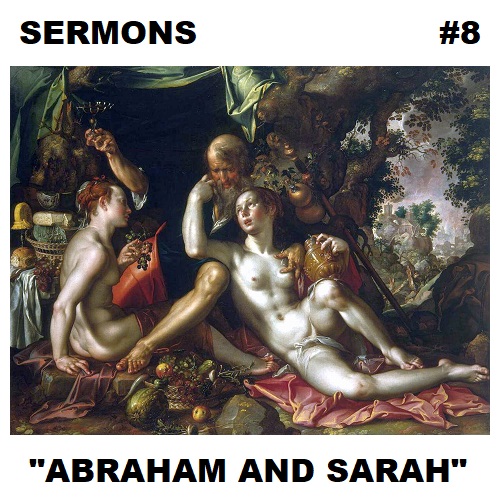 29:39 – The continuing story of Abraham and Sarah, including Abraham's and Lot's encounters with the Yahwelian landing party, Abraham's haggling with the Lord, the destruction of Sodom and Gomorrah and how it led to the decline and fall of the ancient Sumerian civilization, what happened between Lot and his daughters in the fallout shelter, what if anything happened between King Abimelech and sexy nonagenarian Sarah, Abraham's revelation about Sarah's parentage, the medical procedure that enabled the birth of Isaac, and Lots more.
Show art: Lot and his Daughters (circa 1600) by Joachim Wtewael (1566-1638), Public Domain.
This show is licensed under a Creative Commons Attribution-NonCommercial-NoDerivs 3.0 Unported License. Attribution: by Dave in Kentucky – more info at onsug.com and sermons.blog.
This episode, along with all other episodes of SERMONS, is also available at sermons.blog.