Podcast: Play in new window | Download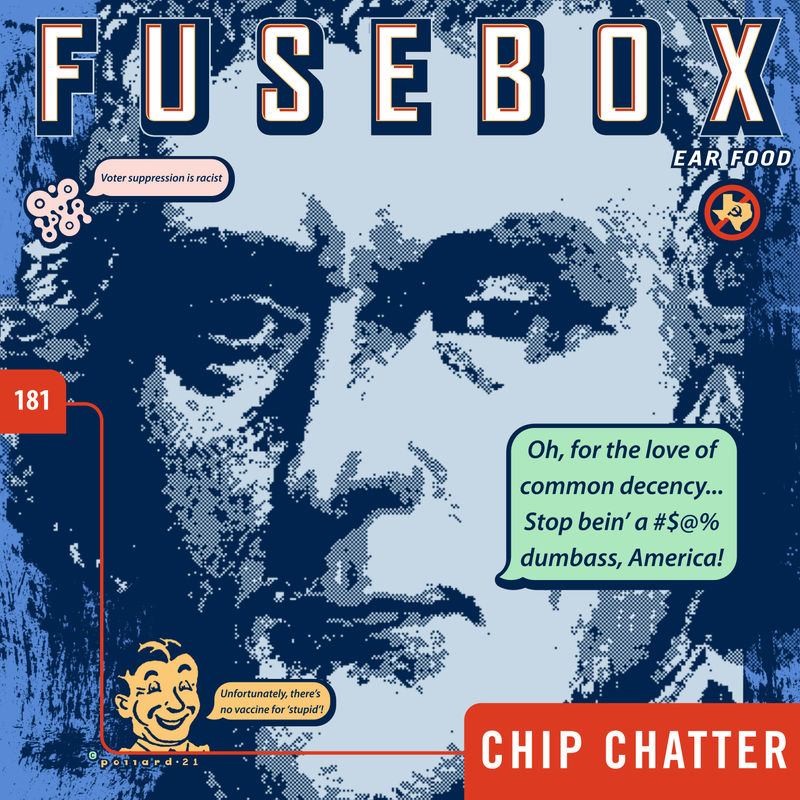 Fusebox #181 "Chip Chatter"
29:22 – Compacted For Freshness, Milt's On The List, KGW Visits Fuse, A New Reboot Of War Of The Worlds, Fusebox Liner ID, VO for Everybody! And Thus The Blast, Tid Trentwell: "Voice Over and Out".
A chittering box of thanks to our contributors on this edition of Fusebox, Patrica Blem, Eric Newsome and Jeff Pollard. Thanks to John Barber, Steven Redlin, and Rod Hill for making War of the Worlds a reality!
Hear it live October 18th on the following stations; KXRW 99.9 FM, KXRY 91.1 and 107.1FM KUIK AM 1360, KMWV FM 98.3 and CKXU FM 88.3 FM, Lethbridge, Alberta, Canada,
Co-producing and session audio assistance by Milt Kanes.
Co-produced by Jeff Pollard.
All music and post production by Marc Rose and Fuse
Fusebox show art design by POLLARDdesign.
This work is licensed under a Creative Commons Attribution-NonCommercial-NoDerivs 3.0 United States License.
Attribution: by Marc Rose Released October 6th, 2021