Podcast: Play in new window | Download
Fusebox #182 "Highway to Heck"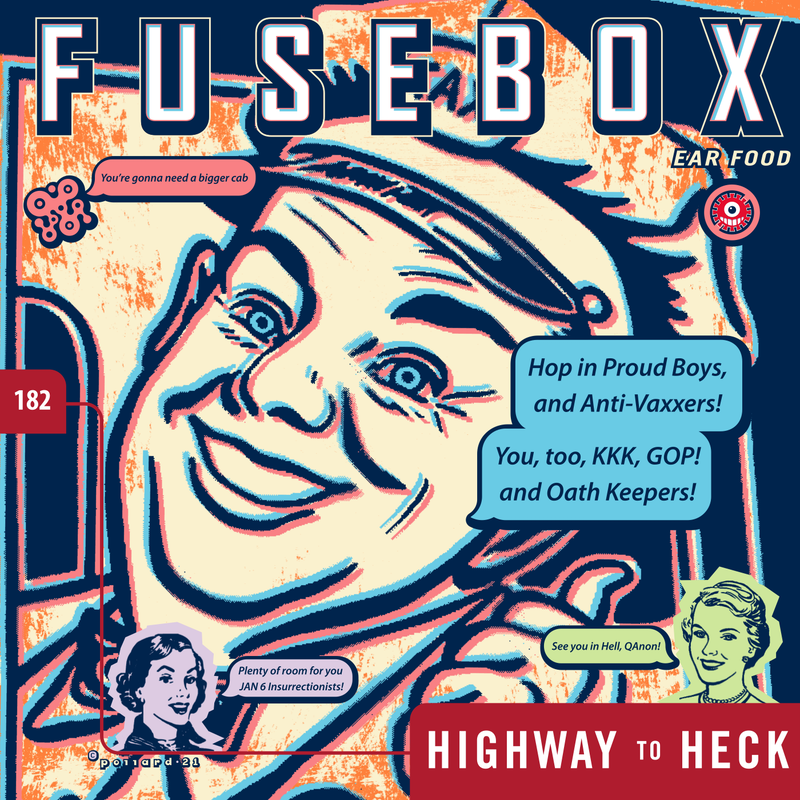 28:12 – Be Ever Mindful Out There, Dia De Los Muertos, Those Heart Eating Catholics, Food Of Ghosts" Fusebox ID Liner, Podcast Proliferation, War Of The Worlds Update, A Spoken Word Gem From Jodi Lorimer; "Kitchen Man", Arnie Goes To The Fridge, Mike Flanigan's "Midnight Mass"
Reckless with appreciation for our contributors to this show; Jodi Lorimer and Bruce Miles
Grateful appreciation to all the folks that helped us on Reimagined Radio's production of "War of the Worlds". Patricia Blem, Rod Hill, Laurence Overmire, Bruce Miles, Jeff Pollard, Erin Buckley, Laura Duyn, Devin Gatzby James, Stephanie Crowley and Billy Bryan.
Co-producing and session audio assistance by Milt Kanes.
Co-produced by Jeff Pollard.
All music and post production by Marc Rose and Fuse.
Fusebox show art design by POLLARDdesign.
This work is licensed under a Creative Commons Attribution-NonCommercial-NoDerivs 3.0 United States License.
Attribution: by Marc Rose Released October 20th, 2021