Podcast: Play in new window | Download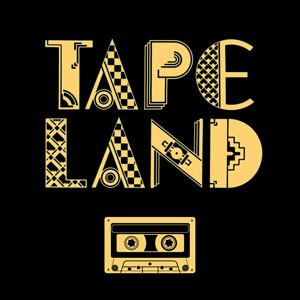 56:44 – Welcome to Tape Land! On each episode, I'll present the audio of a cassette tape or historic material from my personal archives.
11 years after their debut in 1986, and 3 years since their previous reunion recording, "Mad" Mike and Frank Nora "Master of the Airwaves" attempt another revival of their college radio show Anything But Monday, at Frank's messy apartment in Clifton, NJ.
Notes: Background of the show, Mike spilled hot apple cider all over the mixer, Frank Nora – Rocket Scientist, Weekly World Perceptions and Ponderings, LoJack, beer and superpowers, Friendly's Ice Cream, spelling bees, unstable appliances, have a good flight, alien invasion, the year 2000, Canada, food break, Frank's squirrel and raccoon dream, Mike's apocalyptic dream, guest pit dream, Frank's camp illness dream, movie reviews – Scream (1996) & The Relic (1997), movie idea – The Medusae of Long Island, calling information in Japan, international call ideas, the sound of the Internet, Alaska phone numbers, the year 4000.
Released 1/4/22
License for this track: Creative Commons Attribution-NonCommercial-NoDerivs 3.0 Unported License (creativecommons.org/licenses/by-nc-nd/3.0/). Attribution: by Frank Edward Nora – more info at onsug.com