Podcast: Play in new window | Download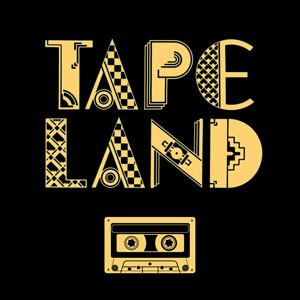 2:22:19 – Welcome to Tape Land! On each episode, I'll present the audio of a cassette tape or historic material from my personal archives.
Fuzzy Daupner (Carrie Engdahl–vocals & guitar, Rob DiCaterino–drums, Phil Mould–bass, and short-lived member Chris Hinck – guitar) playing their first show ever as a band, live at LoveSexy in Hoboken, New Jersey, on Friday, October 13, 2000.
Notes: this tape starts right after the end of "Tape Land 102 – Frank's Day (10/13/00)", 7:50 PM, Friday, October 13, 2000, standing across the street from LovySexy in Hoboken, NJ, tonight Fuzzy Daupner will be playing its first live show ever, history of Fuzzy Daupner, the first fan arrives, more people arrive, entering LoveSexy, setting up, talking to the band members, Rob's car broke down, aggressive driving, 8:22 PM – the show starts at 9, Phil arrives, the full moon, figuring out the final details, 8:26 PM – 24 minutes to go, Norse mythology, Bud, more fans arrive, inari, edamame, digital camera, Vending Yamp, the sound guy has arrived, Flash, Obliviana, soundcheck, false start, technical issues, Friday the 13th, [1:35:15] the show begins, setlist: The Mexican Hovercraft, Dear Anyone, The Brown and Blue, Possible Calhoun, Weird Highway, The Armixhony of Conrad, Sliding Gardens, Deluge of Primacy, Video Niflheim, The Filmography of Ann B. Davis, after the show, talking to the band members, fan reactions.
Released 1/12/22
License for this track: Creative Commons Attribution-NonCommercial-NoDerivs 3.0 Unported License (creativecommons.org/licenses/by-nc-nd/3.0/). Attribution: by Fuzzy Daupner – more info at onsug.com