Podcast: Play in new window | Download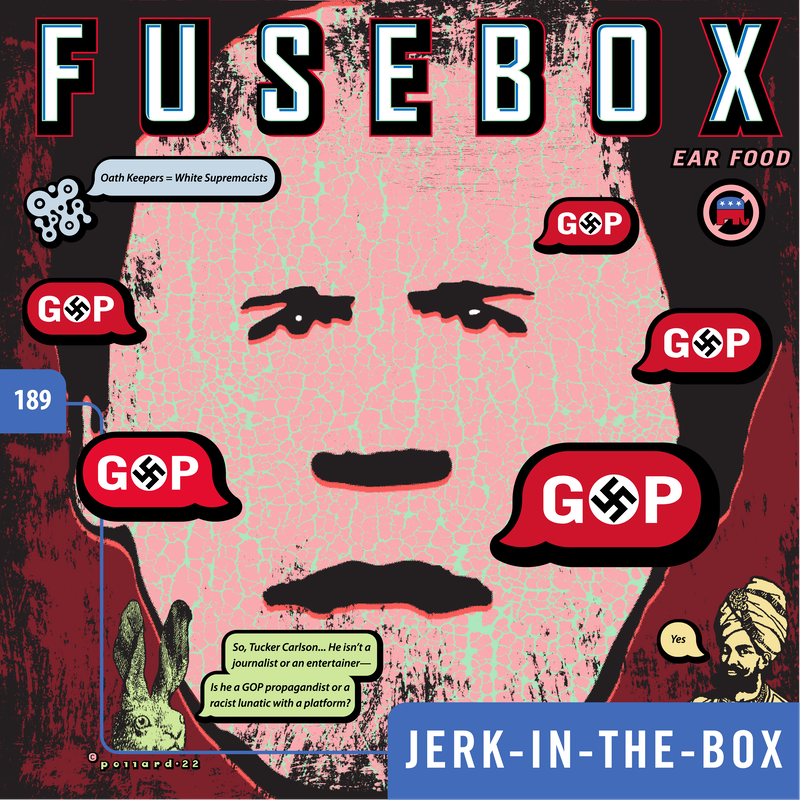 Fusebox 189: "Jerk-In-The-Box"
26:02 – Changing The Channel, The Well Modulated Voice Effect, DINOS Among Us? All For One,
Fusebox Water Warning: Tsunami Advisory, Big In The Tortuga's, Fusebox Liner ID, Fusebox Store Spot With Timmy and Uncle Carl, Iko Delivers A Message, Magawa, The Hero Rat Leaves This Mortal Coil, Ghislane Maxwell Singing, "Maxwell" The BBC Bio-Pic, WTF Florida!: Glitter Bombing Gals, Fusebox Has Not Been Sponsored By Announcement.
And remember to visit the Fusebox Store for updates, thoughts, comments, fears, regrets, and genuine Fusebox Swag: TheFuseboxShow.com
Jerk-free thanks to our contributors; Jodi Lorimer, Eric Newsome and Jeff Pollard
Fusebox is produced by Marc Rose, Milt Kanes, Jeff Pollard, and Regina Carol
Music and Post Production by Marc Rose, and Fuse.
Fusebox cover art by POLLARDdesign.
Attribution by Marc Rose.
This work is licensed under a Creative Commons Attribution-Non-Commercial-NoDerivs 3.0 United States License.
Released January 26, 2022.
©2022 Fusebox. All rights reserved.