Podcast: Play in new window | Download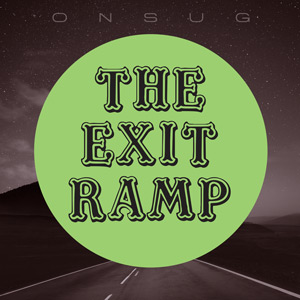 4:24:36 – Welcome, hosts and listeners of The Onsug radio universe, to come and join a freeform chat in video, which will be released in audio. The Exit Ramp continues for another amazing group show!
It's a wide ranging discussion covering current events, technology, society, pop culture, and much more! This time, host Frank from The Overnightscape and The Three Weasels is joined by Dave in Kentucky from his various shows, Eddie from The Wool Gathering, Peter Litkey from The Three Weasels, Jan Erik from Norway, Chad from Chadcast, Nate in Wisconsin, PQ from Quaquaversal Satellite and Overnightscape Central, Mike Boody from The Midnight Citizen, Brazen Gestures from Brazen Gestures, Doc Sleaze from his various shows, Jefferson from Philadelphia, Matt from Scotland, Bryan Cassidy from The Three Weasels (with cameo appearance by his wife Rhana), Becky from Bi-Coastal Becky (with cameo appearance by her husband Bob), Roel from The Netherlands, and Martin in Silicon Valley.
License for this track: Creative Commons Attribution-NonCommercial-NoDerivs 3.0 Unported License (creativecommons.org/licenses/by-nc-nd/3.0/). Attribution: by Frank Edward Nora & Guests – more info at onsug.com