Podcast: Play in new window | Download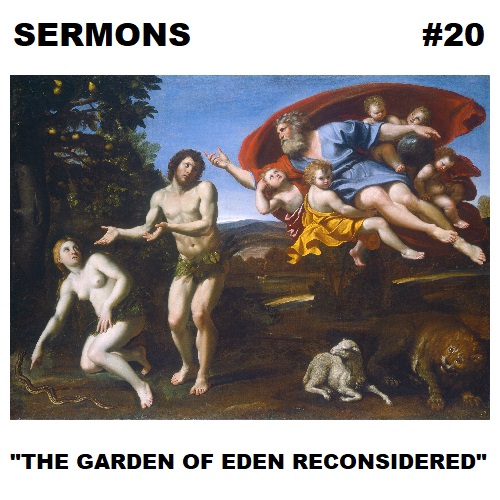 30:16 – If you think the Garden of Eden story in Genesis 2 through 4 is just a fairy tale, think again. And listen again, because Dave in Kentucky got it wrong the first time around, and corrects the record with this episode, revealing the location of the garden, the real reason man was created, and perhaps most surprising of all, the identity of the serpent. (It ain't the devil.)
Show art: The Rebuke of Adam and Eve (1626) by Domenico Zampieri (aka "Domenichino"), Public Domain.
This show is licensed under a Creative Commons Attribution-NonCommercial-NoDerivs 3.0 Unported License. Attribution: by Dave in Kentucky – more info at onsug.com and sermons.blog.
This episode, along with all other episodes of SERMONS, is also available at sermons.blog.