Podcast: Play in new window | Download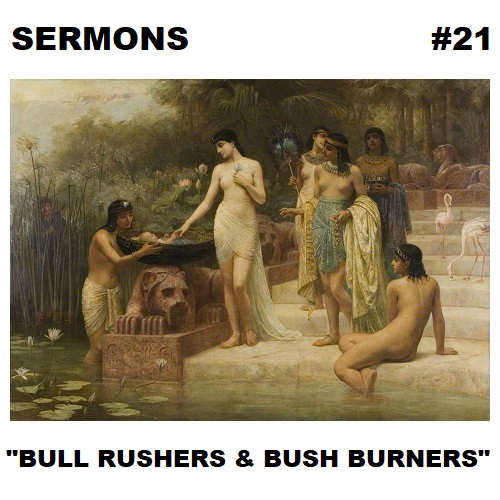 29:56 – A new book of the Bible, a new theme song, but the same old host. Dave in Kentucky begins his exposition of Exodus. Topics include Egyptian Replacement Theory, Habitat for Midwives, Hebrew Lives Matter, Egyptian Lives Don't Matter, Hebrew-on-Hebrew Crime, the degradation of holographically reconstructed patterns, and the effect of time dilation on the lifespans of the gods. Plus, in a look back at Genesis: How Lot's wife was turned into a pillar of salt.
Show art: Pharaoh's Daughter Finds Baby Moses (1886) by Edwin Long (1829-1891), Public Domain.
This show is licensed under a Creative Commons Attribution-NonCommercial-NoDerivs 3.0 Unported License. Attribution: by Dave in Kentucky – more info at onsug.com and sermons.blog.
This episode, along with all other episodes of SERMONS, is also available at sermons.blog.