Podcast: Play in new window | Download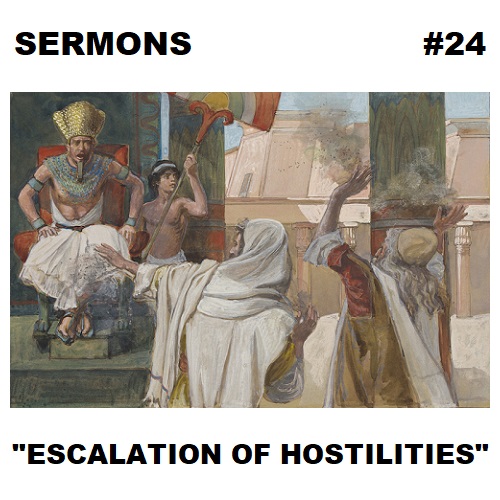 30:31 – When their "Domino Theory" of ecological disasters fails to produce the desired results, the Yahweh Elohim resort to chemical weapons and weaponized weather modification, fittingly resulting in plagues on a Biblical scale, but Pharaoh still refuses to free the slaves. Just who was this stubborn Egyptian king? By piecing together the historical, Biblical and scientific records, Dave thinks he has found the answer.
Show art: The Plague of Boils and Blains (1896-1902) by James Tissot (1836-1902), Public Domain.
This show is licensed under a Creative Commons Attribution-NonCommercial-NoDerivs 3.0 Unported License. Attribution: by Dave in Kentucky – more info at onsug.com and sermons.blog.
This episode, along with all other episodes of SERMONS, is also available at sermons.blog.