Podcast: Play in new window | Download
Fusebox 210: "Dread Reckoning"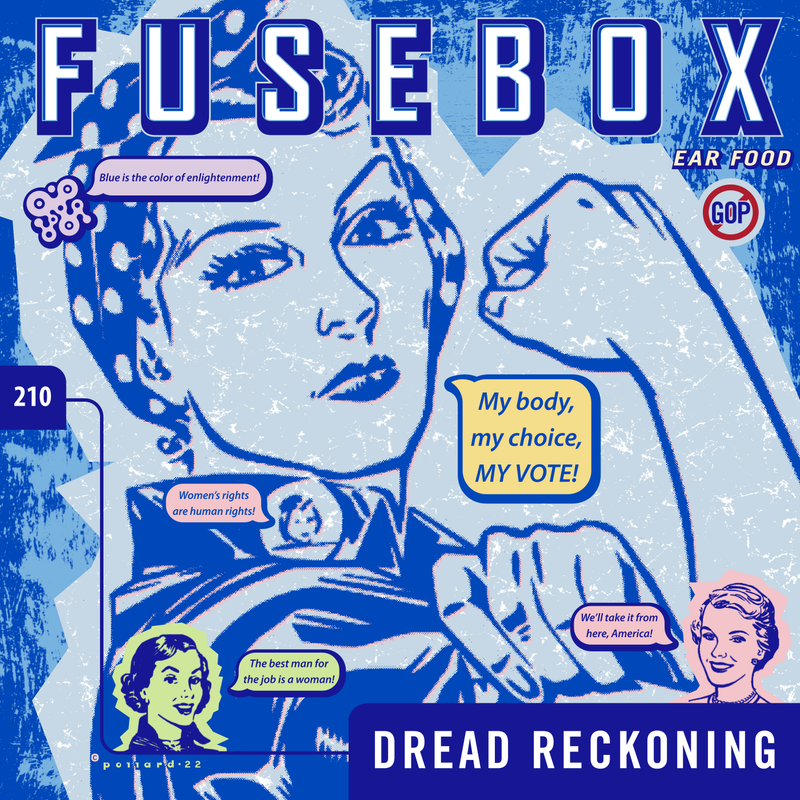 27:55 – Headed For The Rocks? You Called It Bro! Women Swing The Hammer, Fusebox ID Liner, Tragic Journals: "The Half Cat", The Voting Message, Some Replies To The Message, Our Instagram Feed, We're Big In Indonesia! Staring Down The Barrel Of 9 Years of Fusebox, A Paranormal Poot Parade, Show Close.
A calm sea of thanks, to our contributors to this edition of the show, Timothy Greenwood and Jeff Pollard.
And remember to visit the Fusebox Store for updates, thoughts, comments, fears, regrets, and genuine Fusebox Swag: TheFuseboxShow.com
Follow us on INSTAGRAM
Visit the Fusebox YouTube Channel too!
Hear us on the radio!
KXRW / KXRY First Wednesday of the month at 12:30 PT
KMWV Sundays at 6:30 PM
Fusebox is produced by Marc Rose, Milt Kanes, Jeff Pollard, and Regina Carol
Music and Post Production by Marc Rose, and Fuse.
Fusebox cover art by POLLARDdesign.
Attribution by Marc Rose.
This work is licensed under a Creative Commons Attribution-Non-Commercial-NoDerivs 3.0 United States License.
Released November 16th 2022.
©2022 Fusebox. All rights reserved (except those granted by the Creative Commons license)