Podcast: Play in new window | Download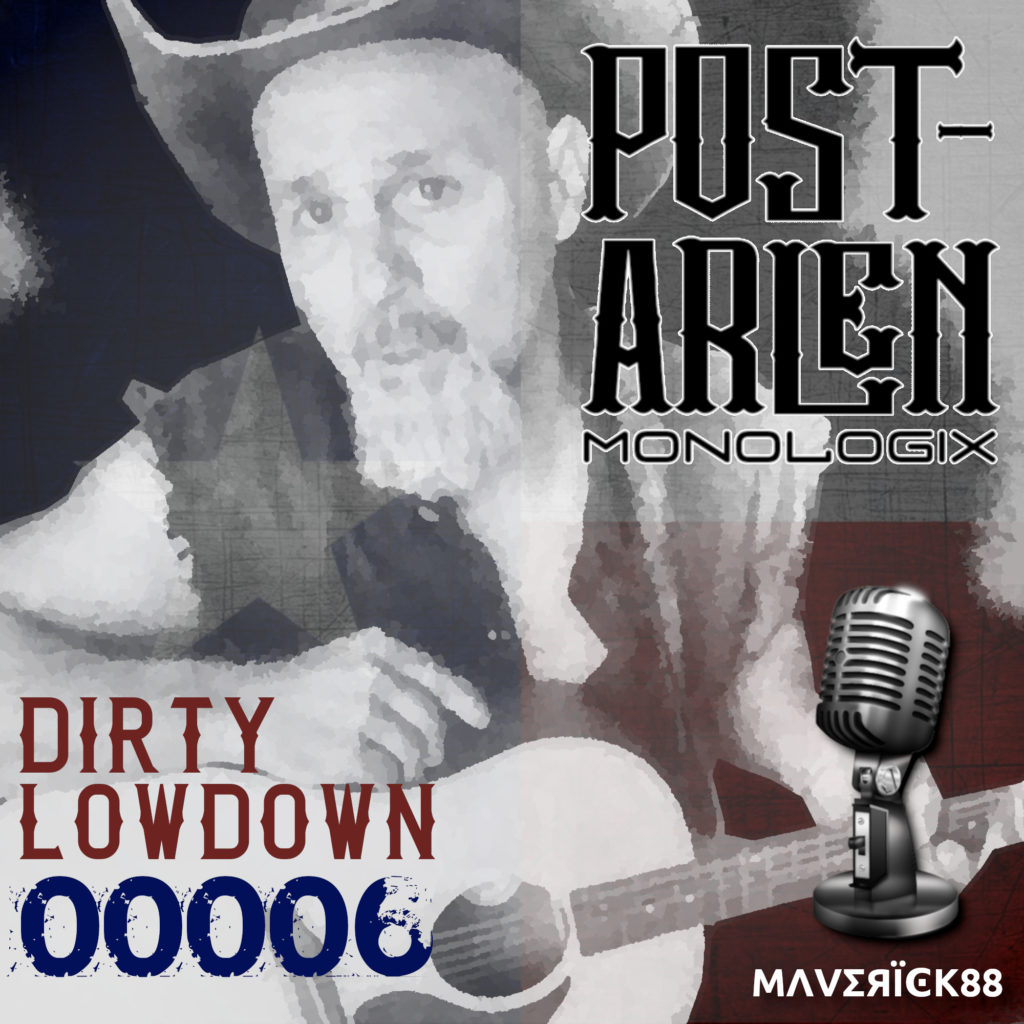 [1:05:15] – SUBJECT MATTER: Boz Scaggs. Silk Degrees on 8-Track. Steve Miller. 70s Music Quality. "Lowdown" Song. Online Dating Deception. Punk. Sex Pistols. Fear The Record. Lee Ving. Reverend Horton Heat. "Beef Bologna". Lowdown Skanky Dude. Lowdown Defined. Low Character Motherfucker. Morality. Ethics. Redefines. De-Criminalization. Chubb Institute. COBOL Programming. Cultural Marxism. Motherfucker Defined. Evolution of Words. Bible Misinterpretation. End Times Ridiculousness. Character Defined. Lawlessness. Aleister Crowley. Wicca. Utopian Bullshit. Deception. Rumors and False Accusations. Pleasure Seeking. God Is Always Watching. Spirituality.
LICENSE FOR THIS TRACK: Creative Commons Attribution-NonCommercial-NoDerivs 3.0 Unported License (creativecommons.org/licenses/by-nc-nd/3.0/). Attribution: by Post-Arlen Monologix / Maverick88. Please refer to WWW.POST-ARLEN.COM for additional information.
ATTRIBUTIONS: "Yee-Haw" sound clip (102437__shawshank73__scottstoked-yeehaw.wav) by shawshank73 (https://freesound.org/people/shawshank73/). "Sad Piano" sound clip (416057__psovod__sad-ending-piano-1.mp3) by PSOVOD (https://freesound.org/people/PSOVOD/). The songs "Maverick88" and "ReverendMotherForklift" used with permission.