Podcast: Play in new window | Download
Fusebox 219 "The How To Of The What For"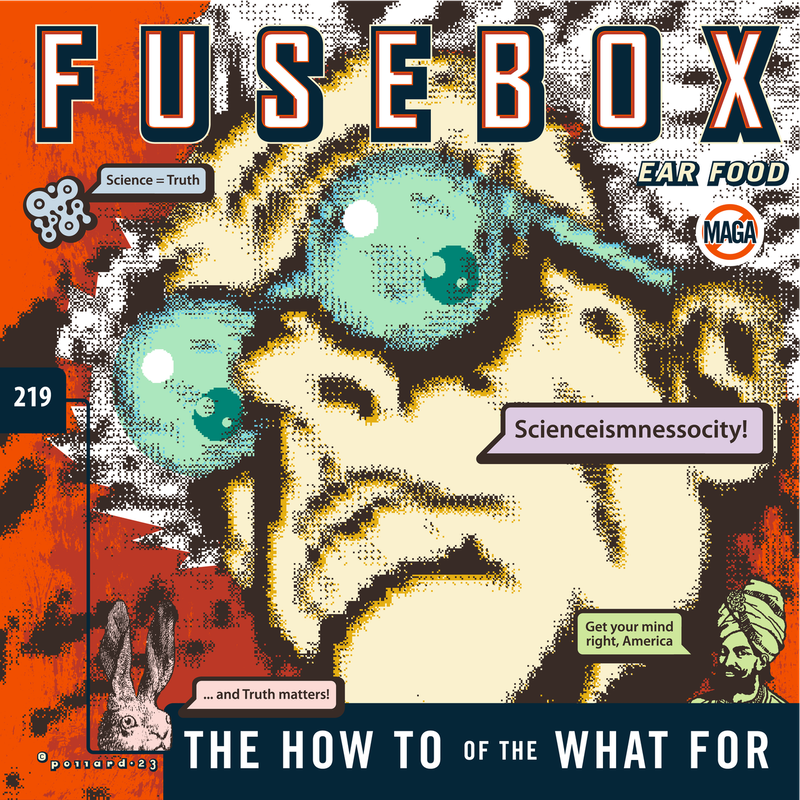 26:14 – PRE ROLL: Iko And Milo In The Lab, Banana Powered Radio, James Hood's' "Beautifica", Fusebox Liner ID, The Hotwire Of Science: (1.) Animal Dung Has New Life? (2.) Reflecting The Dark Backwards, (3.) Fungal Computing, The Wood Wide Web? Fungal Computer Eats Cleveland, Show Close.
Scientifically accurate thanks to our contributor to this edition of the show; Evan Moriwaki for immaculate ID Pronouncements.
And remember to visit the Fusebox Store for updates, thoughts, comments, fears, regrets, and genuine Fusebox Swag: TheFuseboxShow.com
Follow us on INSTAGRAM
Visit the Fusebox YouTube Channel too!
Hear us on the radio!
KXRW / KXRY First Wednesday of the month at 12:30 PT Now Also Heard Sundays at 11:30!
KMWV Sundays at 6:30 PM
Fusebox is produced by Marc Rose, Milt Kanes, Jeff Pollard, and Regina Carol
Music and Post Production by Marc Rose, and Fuse.
Fusebox cover art by POLLARDdesign.
Attribution by Marc Rose.
This work is licensed under a Creative Commons Attribution-Non-Commercial-NoDerivs 3.0 United States License.
Released March 8th, 2023
©2023 Fusebox. All rights reserved (except those granted by the Creative Commons license)